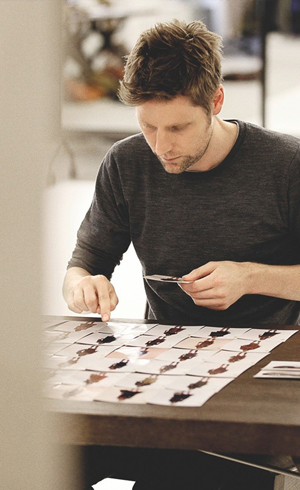 Brand, Business, Culture, Talent
Brand
Founded in 1856, Burberry today remains quintessentially British, with outerwear at its core. Digital luxury positioning and intensive focus on design innovation, quality and heritage icons of the trench coat, trademark check and Prorsum knight, ensure continued brand purity and relevance globally across genders and generations.
At Burberry, every individual, every team and every function, shares an incredible passion for the brand and is guided by a 'brand-first' mind-set. Decisions are evaluated through the lens of the long-term health and vitality of the Burberry brand.
Burberry believes that in order to be a great brand it must also be a great company. Inspired by three Core Values - Protect, Explore, Inspire - rooted in the brand's heritage and continually informing its guiding principles, Burberry leverages its compassionate and creative thinking culture to continually innovate and drive the brand forward.
Business
Burberry is a design, marketing and retail led business, listed on the London Stock Exchange in the FTSE 100. Disciplined execution, constant evolution and balance across all channels, regions and products underpin the management of the business, while innovative product design, digital marketing initiatives and dynamic retail strategies drive consistent performance.
Our business is about more than what we do; it's about who we are. At Burberry we see our business as a vibrant global community made up of diverse individuals, with varied backgrounds connected through shared values and purpose. A British luxury brand with a global presence, our organisation is uniquely diverse and multi-national, with employees of around 100 different nationalities operating in over 30 countries across all regions. This diversity continues to enrich and strengthen our company culture, driving our success as a luxury brand.
Our community is highly collaborative and simultaneously embraces both intuitive and analytical perspectives. We strive to achieve a perfect balance between art and commerce and create a unique environment in which cross-functional collaboration across traditionally segregated teams is embraced. It is these unconventional interactions that fuel innovation and help drive our success as a global organisation.
Culture
Our democratic, closely connected, creative thinking culture is guided by trust, intuition and belief. United by open communication and a pure brand vision, and inspired by our values, our culture extends to all those that we touch both internally within the organisation and externally through business partnerships, wider community engagement and long-term societal and environmental impact. The Burberry Foundation was founded in 2008 and is aimed at helping young people realise their dreams through the power of their creativity. Compassionate global teams play an invaluable role, dedicating their time, energy and passion through volunteering, mentoring and socially responsible initiatives. This caring and inclusive culture is vital to our continued success and is a big part of what makes Burberry such a special place to work.
Talent
We recognise that our people are our greatest asset and constantly strive to attract the best talent worldwide, to provide meaningful development opportunities at all levels and to reward and recognise high performance.
Corporate and Retail development programmes are offered at all levels of the organisation, including one-to-one mentoring, formal courses and digital training. A robust leadership programme also supports the development of high-potential employees towards becoming our next-generation leaders. Furthermore, opportunities to provide employees with international experience are also leveraged wherever possible to support the development of future leaders.
At Burberry, there is a strong link between reward and performance, which enables all employees to both contribute to and share in the company's successes. All our employees are either in a bonus or incentive plan and have had the opportunity to share in the success of the business through a global share scheme. In addition, innovative seasonal programmes provide employees with creative initiatives and wellbeing benefits while enabling the global community to connect and engage through a shared celebration of key brand moments.
Innovative recognition programmes are also extended to our global teams. The Burberry Icon Awards recognise exceptional performance, with award categories inspired by the brand, business and culture, while Long Service celebrations recognise employees at milestone service anniversaries, with events and inspirational prizes being offered in recognition of their commitment to the company.