Internships, Apprenticeships and Graduate roles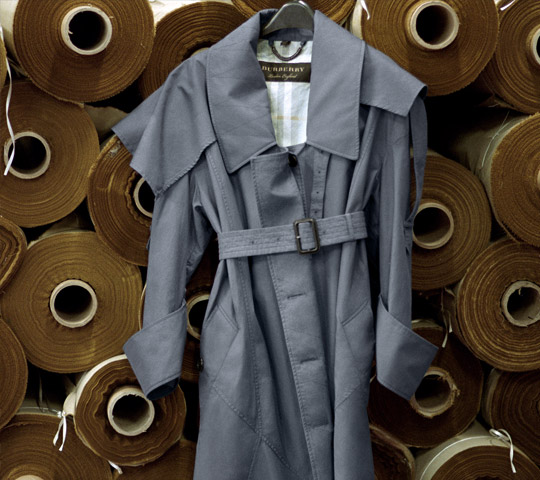 We are excited to offer roles for talented and motivated young people who aspire to work in our industry. Opportunities exist in the form of work experience, longer-term internships, as well as apprenticeships. Young people can gain valuable experience in whichever area of Burberry's business that particularly interests them, from digital to design, marketing to manufacturing and resourcing to retail, among many other areas.
Our aim is to support the next generation of talent, from across our global communities, to achieve their full potential. We encourage those who work with us to connect with and learn from experienced leaders and explore behind the scenes of a dynamic and growing global fashion business. Participants benefit from on-the-job training, mentoring and opportunities to develop their commercial awareness, specialist skills and employability.

There are currently no open positions matching this category or location.
Receive emails by subscribing to jobs matching Internships, Apprenticeships and Graduate roles when they are posted.
The 10 most recent jobs posted by Burberry Limited are listed below for your convenience.
Results 1 – 10 of 10    Page 1 of 1
Search results for "".
Title
Job Function
Location
Date
Sales Associate Opportunity 店员 - 宁波
Retail
Ningbo, China
21-Jul-2018
Sales Associate Opportunity 店员 - 上海
Retail
Shanghai, China
21-Jul-2018
Sales Associate Opportunity 店员 - 苏州
Retail
Suzhou, China
21-Jul-2018
Sales Associate Opportunity 店员 - 南京
Retail
Nanjing, China
21-Jul-2018
IT Business Analyst - Finance & Compliance
IT - Supply Chain Pricing and Product
London, United Kingdom
21-Jul-2018
Sales Associate - Shoe Specialist
Retail
Beverly Hills, California (US-CA), USA
21-Jul-2018
Sales Associate Opportunity 店员 - 无锡
Retail
Wuxi, China
21-Jul-2018
Sales Associate Opportunity 店员 - 北京
Retail
Beijing, China
21-Jul-2018
Business Analyst
Digital Commerce
Shanghai, China
21-Jul-2018
Sales Associate - Ion Orchard
Retail
Singapore, Singapore
21-Jul-2018