Design Jobs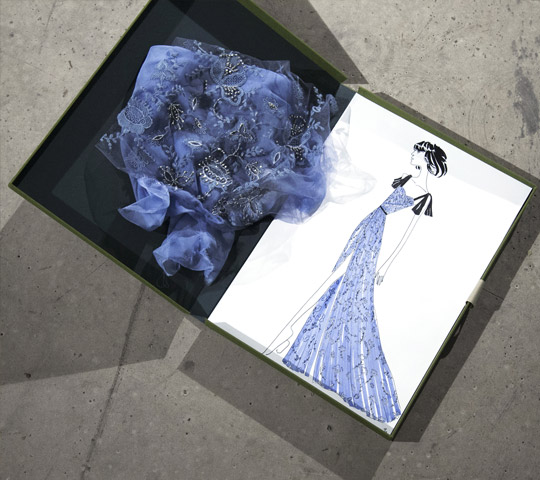 The Design teams are responsible for the design of all Burberry collections and products, as well as corporate art direction, architectural design, multimedia content and overall brand image for Burberry. They all share a genuine passion for the Burberry brand, creating iconic products and fashion that are inspired by our unique heritage, while at the same time constantly innovating to keep it authentic, compelling and globally relevant, across genders and generations. While diverse in their activities, the teams partner closely in a fast-moving and dynamic environment to create a luxurious experience for Burberry's consumers. Included in Design are teams of specialists covering Fashion Design, Accessories Design, Fabric & Trim, Product Development, Visual Merchandising, Architecture and our Archives.

There are currently no open positions matching this category or location.
Receive emails by subscribing to jobs matching Design Jobs when they are posted.
The 10 most recent jobs posted by Burberry Limited are listed below for your convenience.
Results 1 – 10 of 10    Page 1 of 1
Search results for "".
Title
Job Function
Location
Date
Sales Associate Opportunity 店员 - 宁波
Retail
Ningbo, China
21-Jul-2018
Sales Associate Opportunity 店员 - 上海
Retail
Shanghai, China
21-Jul-2018
Sales Associate Opportunity 店员 - 苏州
Retail
Suzhou, China
21-Jul-2018
Sales Associate Opportunity 店员 - 南京
Retail
Nanjing, China
21-Jul-2018
IT Business Analyst - Finance & Compliance
IT - Supply Chain Pricing and Product
London, United Kingdom
21-Jul-2018
Sales Associate - Shoe Specialist
Retail
Beverly Hills, California (US-CA), USA
21-Jul-2018
Sales Associate Opportunity 店员 - 无锡
Retail
Wuxi, China
21-Jul-2018
Sales Associate Opportunity 店员 - 北京
Retail
Beijing, China
21-Jul-2018
Business Analyst
Digital Commerce
Shanghai, China
21-Jul-2018
Sales Associate - Ion Orchard
Retail
Singapore, Singapore
21-Jul-2018