Corporate Responsibility Jobs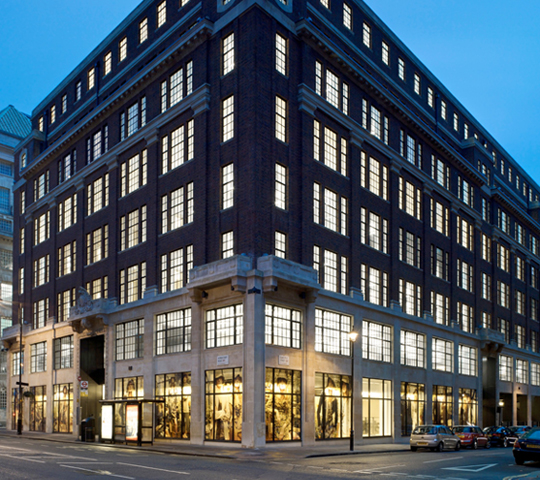 Burberry's core values, 'Protect, Explore, Inspire', are the cornerstone of the Burberry culture and provide the framework for our commitment to drive positive social, cultural and environmental impact. The Burberry Corporate Responsibility team leverages Burberry's culture of innovation and creativity to enhance and protect our global supply chain, including the people integral to producing our high-quality product, as well as reduce our environmental impacts, from raw materials to our corporate and retail store footprints and beyond. Additionally, it is charged with leveraging charitable investments from the Burberry Foundation with the creativity, knowledge and dedication of Burberry associates around the globe, which together provides a powerful force to inspire the innate creativity of young people and help them realise their full potential.

There are currently no open positions matching this category or location.
Receive emails by subscribing to jobs matching Corporate Responsibility Jobs when they are posted.
The 10 most recent jobs posted by Burberry Limited are listed below for your convenience.
Results 1 – 10 of 10    Page 1 of 1
Search results for "".
Title
Job Function
Location
Date
Sales Associate Opportunity 店员 - 宁波
Retail
Ningbo, China
21-Jul-2018
Sales Associate Opportunity 店员 - 上海
Retail
Shanghai, China
21-Jul-2018
Sales Associate Opportunity 店员 - 苏州
Retail
Suzhou, China
21-Jul-2018
Sales Associate Opportunity 店员 - 南京
Retail
Nanjing, China
21-Jul-2018
IT Business Analyst - Finance & Compliance
IT - Supply Chain Pricing and Product
London, United Kingdom
21-Jul-2018
Sales Associate - Shoe Specialist
Retail
Beverly Hills, California (US-CA), USA
21-Jul-2018
Sales Associate Opportunity 店员 - 无锡
Retail
Wuxi, China
21-Jul-2018
Sales Associate Opportunity 店员 - 北京
Retail
Beijing, China
21-Jul-2018
Business Analyst
Digital Commerce
Shanghai, China
21-Jul-2018
Sales Associate - Ion Orchard
Retail
Singapore, Singapore
21-Jul-2018